Our Partners Who Have Helped Us Succeed… Can Help You As Well!
Lifton Insurance/First Florida Insurance has been working and living in the South Florida area for the past 35 years. Our clients are always looking to us for referrals, so I thought I would put together a list of businesses that we highly recommend. These are people and businesses we have worked with, and who we trust and have faith in—and we are confident that if you work with them you'll have an excellent experience as well.
So let's get started.
Insurance Broker:
We highly recommend the First Florida Insurance Network operating out of Aberdeen Square in Boynton Beach, which is run by…well…US (what…you didn't really think we were going to recommend someone else…did you???).
My family and I have been doing this for over 35 years. We can get you straightened out, evaluate your policies, and often lower your premiums for almost any kind of insurance. We offer Homeowners, Auto, Personal Liability Umbrellas, Flood Insurance, Medicare Supplements, Long Term Care, Life Insurance even Commercial Insurance, and more.
We do it all with Integrity, Accountability and Pride. AND we ALWAYS offer FREE policy Evaluations.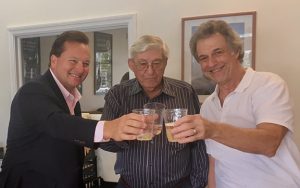 Norm Sapp, Lew Lifton, Woody Lifton
Woody Lifton
Phone: 561-931-0340
Email: Woody@FirstFloridaInsurance.com
Website: www.FirstFloridaPB.com
Facebook: www.facebook.com/groups/135819173105732
Linked In: www.linkedin.com/in/liftonins/
Motto: "We Treat our Clients like Friends and our Friends like Family."
NOTE: We can work with you remotely via phone, email or fax so you don't even have to leave your house to work with us! And we serve customers ANYWHERE in the state of Florida!
Home Inspections:
We recommend A-Able Inspections, a company that we have been working with for over 10 years. They can handle your Wind Mitigation (Roof) Inspections, Four Point Inspections and Whole House Inspections. You'll be working directly with the owners Glenda and Mike Ehlinger. They do a great job and you will love working with them.
A-Able Inspections
Phone: 561-784-5240
Email: GlendaEhlinger@gmail.com
Website: www.ableinspections.net
Facebook: www.facebook.com/AAbleInspections
Linked In: www.linkedin.com/in/a-ab-home-inspection-ehlinger-21238a18
NOTE #1: You CANNOT get a competitive price for your Homeowners Insurance without a Wind Mitigation Inspection.
NOTE #2: When you have had a NEW roof put on, you must have a NEW Wind Mitigation Inspection in order to get the Big Discount that comes with your new roof.
Real Estate Agent in Broward County:
We recommend Jon Klein Real Estate Group. I have personally known Jon for over 40 years and worked with him many times. Jon is incredibly knowledgeable but most importantly he is a man who YOU can trust. I know from personal experience.
Jon Klein Real Estate Group
Phone: 954-415-5595
Email: jon@jonklein.com
Website: https://jonklein.com
Motto: "Quality Service From A Neighbor Who Cares"
Facebook: www.facebook.com/JonSellsFlorida
Linked In: www.linkedin.com/in/jonkleinrealtor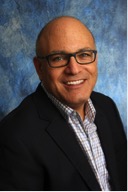 Real Estate Agent in Palm Beach County:
We have known and worked with Tripta Chawla of Lang Realty for many years. Since 1995 Tripta has been the #1 Realtor in the Polo Club. Her success is due to her extensive knowledge, creative and innovative marketing and a dedicated customer base for referrals. Sounds like she built her business the same way we did here at Lifton Insurance.
We know that many of our clients have worked with Tripta and none of them would ever use a different Real Estate Agent. She handles everything with the style and class of a seasoned professional.
Tripta Chawla, Lang Realty
Phone: 561-998-0100
Email: Tripta@thepoloclub.com
Website: www.thepoloclub.com
Facebook: www.facebook.com/tripta.chawla2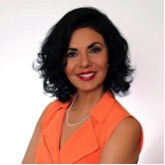 Certified Public Accountant:
Our CPA recommendation is Robert Manela, who has handled our business and personal taxes for the past 20 years.
Bob is a man whose words and actions go together. If he tells you he is going to do something, you can count on it being done in excellence. In business, I have picked Bob's brain numerous times for ideas and feedback, and he always comes through with valuable insights and solutions.
I can tell you this…if you work with Bob once…you will continue to work with him…he is that good!!!!
Bob Manela
Phone: 561-306-7733
Email: rmanela@smkcpas.com
Linked In: www.linkedin.com/in/robertmanelacpa
Facebook: www.facebook.com/robert.a.manela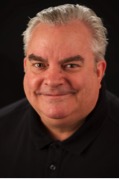 Mold Inspector:
Mold inspection can be tricky. I do not believe you should hire an Inspector who will ALSO do your repairs, as this would present an obvious conflict of interest. For this type of service, I recommend a company that ONLY inspects.
We have worked with AIRMD in the past and can highly recommend them to effectively evaluate any mold issues you may be dealing with.
AIRMD – Environmental Consultants
888-462-4763
561-245-4500
Email: info@airmd.com
Website: www.airmd.com
Facebook: https://www.facebook.com/airmdinc/
Web Design and Marketing:
We are very pleased to recommend Gene Fedele, CEO of Openbox Creative Solutions. When we started our new partnership with the First Florida Insurance Network we really needed help navigating today's Digital World. What we found was that the prefect guy was already in place. Gene Fedele has been working with the FFIN for over 10 years and his work and work ethic is exceptional. Take a look at our logos, ads and website…all were built and/or designed by Gene and at a very reasonable price.
Gene Fedele, Openbox Creative Solutions
Phone: 904-471-4307
Mobile: 516-816-5515
Email: genefedele@gmail.com
Website: www.openboxcreativesolutions.com
Facebook : www.facebook.com/genefedele
Linked In: www.linkedin.com/in/genefedele/
Motto: "Dare To Dream. Transform the Status Quo. Build Something That Matters. Enrich People's Lives"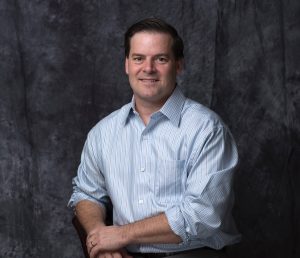 Roofing:
We heartly recommend Storm Shield Roofing and Windows run by John Purland. We have personal experience working with John (He replaced the roof on two of our houses) and numerous clients who have used Storm Shield's services. All who use him walk away with a feeling that John cared about the quality of his work and the way he treated them. He shows up on time and ready to deliver outstanding work.
Jon Purland
Storm Shield Roofing and Windows
Phone: 561-544-7444
Email: stormshield2020@gmail.com
Website: www.stormshieldconstruction.com
Facebook: www.facebook.com/StormShieldRoofingWindows
Financial Services Specialist:
It was our great fortune that when I met my wife, Barbara, she was working for Sal Gorge. Sal owns and operates his own company called Creative Life Insurance Financial Resolutions.
Sal knows his business inside out. His financial advice is packed with witty and very useful recommendations and he is a true gentleman. He is 100% trustworthy and can help you navigate any financial periods of boom or bust. Sal has been in the financial services business for over 30 years. His client list is filled with U.S congressmen, athletes, movie professionals and most importantly people like you and me.
Sal Gorge
Phone: 954-933-9985
Fax: 954-933-9987
Email: salvygo1@gmail.com
Facebook: www.facebook.com/sal.gorge?lst=100001888547023%3A1331749771%3A1546013958
LinkedIn: www.linkedin.com/in/sal-and-nancy-gorge-4020134