Get to Know Your Agents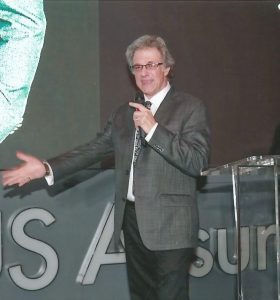 We are very proud to announce that as of 9/1/18 Lifton Insurance has partnered with the First Florida Insurance Network and together they will open First Florida's only Palm Beach County location. The Grand Opening for the new First Florida office will be held on Saturday 9/8/18 from 2-5 PM at "Aberdeen Square" 4956-19 Le Chalet Blvd Boynton Beach Fl 33437.
Now, lets get to know your agents.
Lifton Insurance Agency, Inc is a family owned and operated full service Insurance Brokerage in business since 1984.  We started off working with Medicare Supplements (and still do) and Long Term Care Insurance . Then is 2008 we decided get our Property and Casualty licenses and found out that we could help a lot of friends, family and neighbors get better deals.
Along the way, for two years in a row we were the #1 Agency in Florida for one of the biggest Property and Casualty Insurance Franchises. We have written close to TEN Million Dollars in Premium for Palm Beach County residences. We specialize in high Value Homes and Condos and have a market for almost any kind of home you would need to insure.
In our office you'll be working with:
Woody Lifton V.P. of Lifton Insurance for over 30 years. Woody has more knowledge and experience than almost any other Agent in Palm Beach County. He can explain what's going on in this Crazy Homeowners Insurance market so that anyone can understand it. And, with the diversity of companies that we have at our fingertips, Woody can Custom make your policy to your specific situation.
Woody's Motto: We treat our clients like friends and our friends like family!
We have a saying here: "If you are not working with Woody…you are paying too much"
Janice Lifton-Lucas: Treasurer, Office Manager, Administrator for Lifton Insurance since 1995. Janice will be handling all the Documents for your policy while checking to see that the details are correct. If you have any kind of question or problem or need to update your policy with changes Janice will handle it professionally and with a smile and a kind word for everyone.
Lew Lifton: President and Founder of Lifton Insurance: Lew founded our Company in 1984 and still handles our Accounting and Marketing departments. Lew's motto (below) has guided us for the past 35 years. This is not just a motto or a slogan; it is our doctrine and the ONLY way we will operate our business.
"We put the interests of our clients above our own and operate our business with Integrity, Accountability and Pride"
Our NEW office is conveniently located just North of Gateway Blvd on Military Trail in:
Aberdeen Square
4956-19 Le Chalet Blvd
Boynton Beach, FL 33436
PH: 561-931-0340
FAX: 561 931-0342
Email: Woody@FirstFloridaInsurance.com
Janice@FirstFloridaInsurance.com